My Heart Belongs to Daddy
The other week I bought a pair of Fluevogs. When they arrived, and I opened the box, the smell was so familiar: it was the smell of new Hush Puppies. I held my new shoes, closed my eyes and I was back in the Stuart Department Store.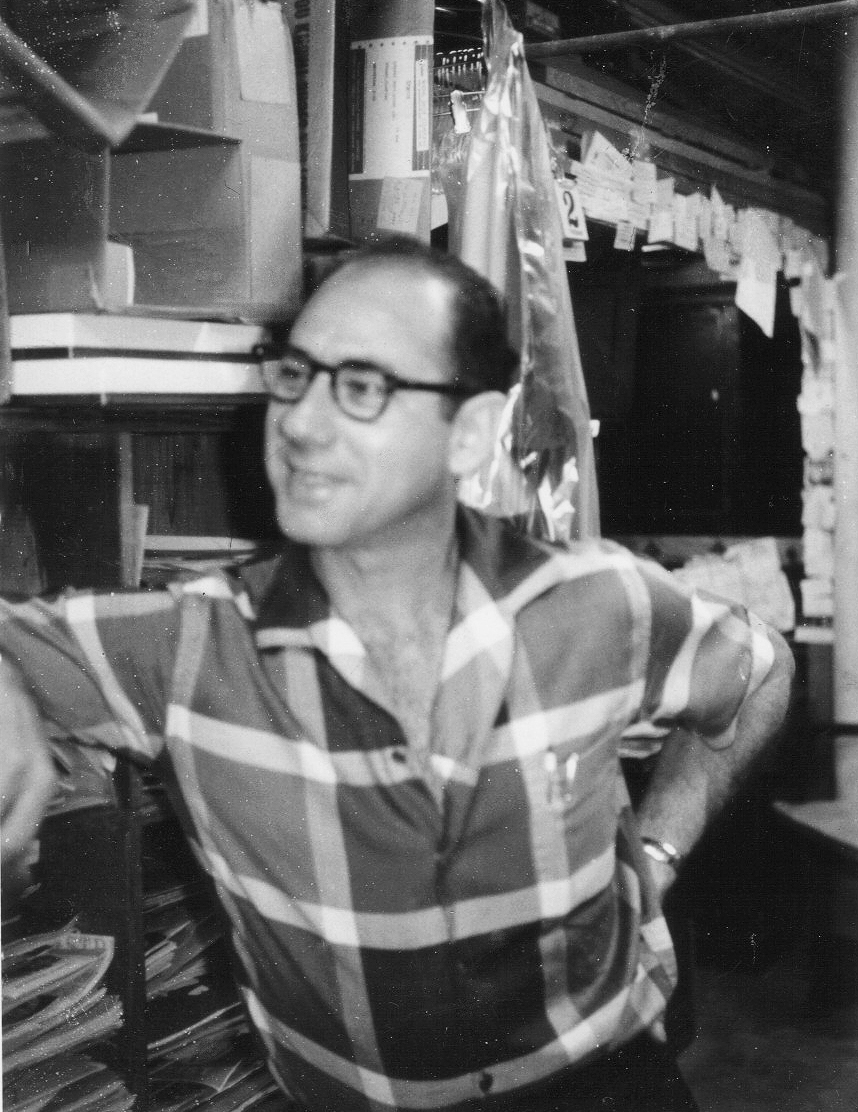 This is a photo of my dad, standing in his office in the back of the store. I wish I had more pictures of the store and the back rooms. The store was my playground when I would go with Daddy at night or on Sundays. I climbed the shoe cases. I explored the dead stock. I tried on everything. I rearranged the showcases. I'd take a nap on the stacks of pillows in the bedding section. My uncle and grandfather shared an office with a glass wall that overlooked the store. It was a short flight of steps up had a view of the entire sales floor and both entrances. There were sewing machines and an ironing station and this really horrible, gnarly thing that always looked like a half-chewed cigar, but was a bundle of scraps from shortening mens' trousers, and Grandpa used it to dampen stuff he was pressing. It was light and airy. My father's office space was behind and below theirs, and had no windows. It was full of boxes and papers and the store safe and a table for unpacking and tagging stock, another table where he did the dyeing of matchable shoes. There were shelves of stock and rafters full of stuff. The cabinet he is leaning on in this photo held catalogs and fabric swatches and paperwork of all sorts.
Posted by
.(JavaScript must be enabled to view this email address)
on 08/01 at 11:48 AM in
My Mind is a WMD