WORLD AIDS DAY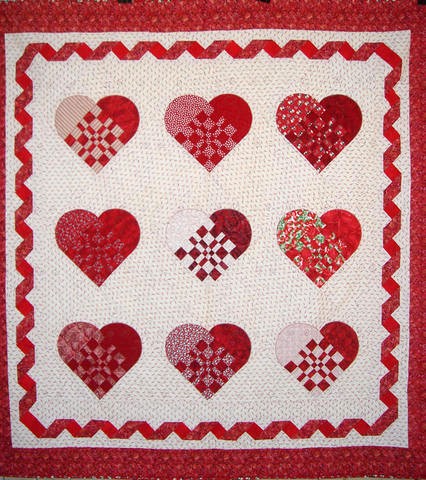 Today is World AIDS Day.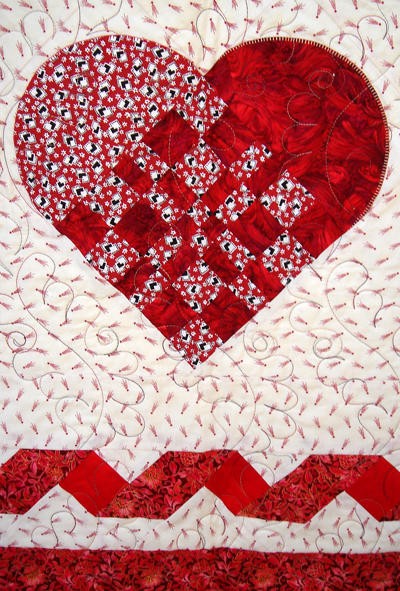 I started losing friends to that disease in 1988, and those first few years were terrible. Scotty. John. Richard. Shel. Alan. Ken. Nick. I started volunteering with an AIDS service organization, and later served for 7 years on their board of directors.
I am so lucky that so many of the men I love are living well with HIV. The years of research have helped to control the disease, but not to cure or prevent it. It's been 25 years since Care Resource was started. We all hoped that it would have fulfilled its mission and been dissolved by now. Such is, unfortunately, not the case.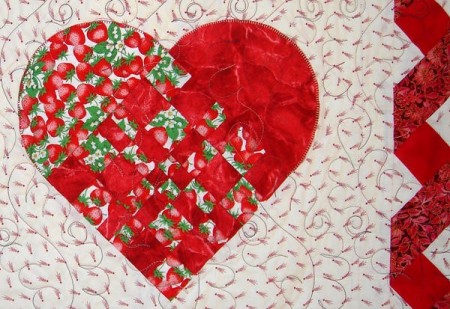 This is my Red Ribbon Quilt, and it is for sale in my etsy shop for the remainder of December (AIDS Awareness Month). Half of its sale price will be donated in your name to Care Resource, an AIDS service and research organization serving thousands of people in South Florida. You will receive documentation for the tax deduction. If you would prefer your donation go to a different AIDS organization (perhaps your local one) I can arrange for the money to go where ever you like. I will ship this for free.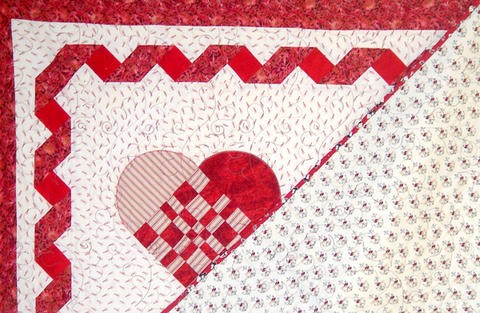 There are nine hearts, each one different. There is a red ribbon winding around the border. The piece has been quilted in a feather pattern. Fits a queen or double bed. Reverses to a retro print of a sailor.
Size: 70 inches square
All Tante Leah quilts are made of 100% cotton and come from a non-smoking home, but they probably contain trace elements of pet hair.
Posted by
.(JavaScript must be enabled to view this email address)
on 12/01 at 11:23 AM in
Buy Our Art